Sleeping hot is a burning question on the minds of many folks shopping for mattresses and bedding. And a wool mattress or bedding can sound like a rather warm addition to what may already be some steamy nights.
Sleeping hot is a burning question on the minds of many folks shopping for mattresses and bedding. And a wool mattress or bedding can sound like a rather warm addition to what may already be some steamy nights.
Indoor air quality is in the news right now. As CNN reports, the US Consumer Safety Product Commission is looking at a potential ban on sales of new gas stoves for households based on research that shows they release toxic compounds into the air, even when not in use. Gas stoves may contribute to as many as 1 in 8 cases of childhood asthma.
It's 2023, and sleep is a hot topic. Most of us don't get enough of it, and that can really do a number on our daily lives. Some of us have trouble getting to sleep, while others have trouble staying asleep through the night. And a whole bunch of us wake up everyday with aches and pains we wish we didn't have.
Did you know that over 60 million plastic bottles are thrown away every day? With just a few simple tweaks to our daily routine we can change that to ZERO. When we start going plastic free, it's easy to overlook a big area in our household—cleaning products.
Especially during this holiday season, and with the new year right around the corner, it's important to keep some healthy tips in mind with regard to celebrating with alcohol. In this installment of our Healthy Sleep Series, we discuss how alcohol can impact our sleep.
Here we are. In the thick of the holiday on-ramp. There's pine needles, tinsel, and bits of wrapping paper and ribbon everywhere. You've got folks coming in a few days, an event you need a hostess gift for, and you just can't handle another trip to the grocery store.
The winter holiday gift-giving season is in full swing, and for many people, it can be a hectic time of year. Perhaps there are some bare spots under your tree or a few folks on your list particularly tricky to buy for, and unless you're willing to pay exorbitant shipping costs, the online shopping window has closed. What to do?
Just when you get your bedroom all situated and cozy, the open road beckons, especially during the holidays. At Shepherd's Dream, we know that wherever you go, there you sleep! So we create products that can travel with you, providing all-natural, nontoxic, hypoallergenic comfort and peace of mind.
'Tis the season! It's time to turn our attention toward those we care about and dream into what might be useful, beautiful, and delightful for them. We're sharing some of our most giftable items so you can give with purpose and peace of mind, knowing a Shepherd's Dream gift is one that adds value to everyday life and is easy on our planet.
3 Reasons to Sleep On Our Cascade Latex Mattress While Shepherd's Dream is all about wool, there is another all-natural mattress material with its own wonderful benefits—latex. In recent years, foam mattresses have become popular for their comfort, however not all...
Our Ashland Organic Wool Pillows, Comforters, and Toppers are 22% off during our Black Sheep Sale now through November 28, 2022.
It seems like the holiday shopping season begins earlier and earlier each year. We're still working through the stash of Halloween candy when retailers put on the festive soundtracks and stock their shelves in anticipation.
Kids are the original inventors of fast fashion—buy them clothing and they'll outgrow it in record time!
By now, most of us are aware that plastics cause serious issues for both our planet and our health. Given the giant scope of the problem, it can feel overwhelming! But every effort we make to reduce plastics in our lives is a step in the right direction.
Leaves are falling, days are growing shorter, and there's a crispness to the air—time to cozy up with some indoor projects! Have you tried wool felting?
Continuing the launch of our Zero Waste Ewe-initiative®, we're highlighting a product of ours that helps scratch multiple eco itches—Paper[less] Towels.
As we continue to celebrate the launch of our Zero Waste Ewe-nitiative®, we thought we'd highlight each element of the pillars that form a holistic zero waste approach.
By rethinking our consumer habits and preferences, we can move from a linear economy that begins with natural resources and ends in trash, to a circular one that realizes trash doesn't go "away" and that we are responsible for our impacts to people and planet.
We've covered melatonin and tryptophan with its buddy serotonin, and now we're focusing on another important sleep-related biochemical—cortisol.
We all know good posture is important, and we might have memories of our mom or teacher reminding us to "sit up straight." But did you know that your sleep posture is incredibly important for how you feel in your body on a day-to-day basis?
The road to wellness leads straight to serotonin: feeling energetic, fewer aches and pains, healthy aging, and—of course!—restful sleep.
Melatonin is a hormone our brain produces naturally in the pineal gland, deep in the center of our brain. It is secreted in darkness and sensitive to light.
With a few carefully curated ingredients, your Melatonin Mocktail can help tuck you into a good night's sleep.
Learn about how everything we sell, from our wool mattresses to organic cotton sleep shirts, is in service to the best and healthiest night's sleep possible.
Summer inspires us to make the most of the longer days and warm nights by setting out on the open road, expanding our horizons beyond the familiar sights of home, and taking some time to connect with the people and places that matter most to us. Maybe that includes stargazing into a slightly different sky, gathering around campfires, or visiting far-off family and friends.
Here at Shepherd's Dream, it's an honor and a privilege to work with Mother Nature for the benefit of our customers and the planet via our Farm-to-Bedroom practices and Zero Waste Ewe-nitiative. We also know that while it's the right thing to do, it's rarely the easiest thing to do.
Our lives can tend to get busy, however, this 4-step combination is really simple, and it works to naturally get a good night's sleep!
Learn about the comfort and health benefits of our wool Body Pillows…
We offer a summer weight, all seasons and winter weight comforter…so that there is an option for everybody!
 Improve your sleep with Our Organic Wool Filled Topper! One of our most popular products and the perfect addition to any bed is our 3″ Snuggle Mate Wool Filled Topper. Filled purely with our Premium temperature regulating EcoWool batting and encased in a soft,...
Replacing your synthetic and down bedding with wool bedding will help you with your allergies. Wool Is Hypo-allergenicDust mites and bed bugs don't like wool as they prefer hot, humid climates that are more common with synthetics and down. Dust mites are the major...
Earth Day Sale 2022Every day is Earth Day at Shepherd's Dream, but we love having an extra opportunity to highlight our planet's health while the whole world's attention is focused on it.  In honor and celebration of Earth Day, we're offering 10% Off these products:...
Curating the Conscious BedroomBetween the global pandemic and the popularity of Marie Kondo and her elegant decluttering KonMari Method® for bringing harmony to our indoor spaces, we've never had more reason to consider our home environment and how it feels to us. Of...
Batting, noun (bat·​ting): layers or sheets of raw cotton or wool or of synthetic fibrous material used for lining quilts or for stuffing or packaging. Here at Shepherd's Dream, we stuff several of our products with an exceptionally high quality of wool—and now's a...
Demythifying the Itch of WoolAs wool experts, we field a lot of questions about wool. Which is great, because we love talking about it! One of the most common questions we get is: "Is wool itchy?" This is often accompanied by a mention of a wool allergy. These two...
Shepherd's Dream is all about local networks and loving the natural beauty of our region, so we're excited to support a group in our community doing amazing work in the mountains and forests around us—Siskiyou Mountain Club! Many people might not be aware that funding...
At Shepherd's Dream, we talk a lot about sustainability because it's inherent in everything we do in our business, from the grass the sheep eat to what materials we choose to construct our mattresses. Wool is quite simply the most natural choice for your best night's...
Valentine's Day 2021 is right around the corner, and we at Shepherd's Dream would like to point out that there is one person who may need some extra love and care this year… You. 2020 is over, but the effects may be lingering in the form of disrupted sleep,...
No one would argue with you if you said, "Your head is important." But then why do so many people sleep with their heads on subpar pillows? A bad pillow can lead to neck and back pain, chemical aggravations, and poor sleep. And a lack of quality sleep can lead to all...
While we here at Shepherd's Dream think that wool is the perfect material to make a natural mattress, organic wool comforter, or wool throw blanket, there are some other odder uses for wool as well. Wool has too many uses to list here but some of the standouts are...
If you've taken a look at our Organic Wool Comforter or any of our other organic products, you might have seen the GOTS Approved Organic seal. GOTS stands for the Global Organic Textile Standard. GOTS is an international organization seeking to make organic...
Everyone knows that cigarettes are unhealthy, but did you know that cigarettes or more specifically cigarette companies made mattresses unhealthy as well?
Why not make it a good one? If you sleep on an organic cotton pillow cover all night, why would you wear a mask made from artificial materials and chemicals while you're awake? Masks made from synthetic fibers can off-gas the chemicals they've been treated with, which...
Summer is in Full Swing! As June turns to July, the heat steadily climbs and leaves you sweaty and exhausted. In many cases, the rise in temperature leads to swimming in the ocean or taking a dip in the river. But another great way to beat the heat of summer is to...
Sleep Your Best - Improving Health Through Rest With the way the world has been lately, many people are looking for ways to improve their health in various ways; trying their best to improve their immune system in some way or another to keep themselves and their...
Are you bothered by strong candles or perfume smells? What about cleaning supplies or exhaust fumes? Many people struggle with chemical sensitivities that can make everyday tasks and outings miserable. Something as simple as sitting near a woman in a restaurant who...
All too often, natural and organic qualities don't necessarily equal a superior product. As conscious consumers, we usually have to choose between a product that is the overall healthier choice and a product that feels better, performs better, or even looks better....
The idea behind Shepherd's Dream started long before the company was eventually created in 1997. Thirteen years earlier, Eliana Jantz, a forward-thinking woman with a passion and vision for better and healthier bedding, began looking for other alternatives to...
  It probably makes you shudder to think about sleeping on a bed of chemicals every night, but the truth is, most people do. Traditional mattresses are filled with several known toxic chemicals that can harm our bodies. These chemicals are referred to as volatile...
"Sound Fury"10" x 10" encaustic on panel We are thrilled to exhibit Michele Sebatier's encaustic paintings through September. Michele creates encaustic art and pulls imagery from memory rather than photographic references. She describes her work as "intuitive and...
We're proud and delighted to share that Eric Smith, Marketing Director of Shepherd's Dream, will soon be travelling with his family to Guatemala this autumn with International Medical Relief (IMR) in order to provide health care and education for those who need...
Every once in a while we get a call from a customer who, having recently purchased one of our wool comforters or mattress protectors, needs clarification about the black hairs sometimes found amongst the wool. These fibers are known as guard hairs. They offer...
Now that spring has finally sprung in the Siskiyous, here at Shepherd's Dream we're looking forward to getting outdoors and sleeping out under the stars.   And one thing we never leave town without is our Travel Bed! Narrower and longer than a twin mattress, our...
Are you wondering what's the difference between our All-Season Wool Comforter and our 100% Organic Comforter?-- You're not alone. We get asked this all the time. In fact, we recently replied to a customer inquiry asking for more information differentiating the two....
Visit our showroom to view Lindy Kehoe's art installation: "Pictorial Lullabye". About the Artist Lindy Kehoe's fantastical illustration style is its own mythos. This Pittsburgh native received her BFA in 2001 at Ohio University. Her adventurous spirit led her to the...
There's more carbon dioxide in our atmosphere today than ever before.   As a result, heat is being trapped underneath and our climate is changing. Our global temperature has risen, our ocean currents have changed course, and our glaciers are melting at an increasing...
In what has already been an exciting couple months following Shepherd's Dream's interview with Ashland's KSKQ 89.5 FM Culture Corner, we were thrilled when another Ashland institution chose to shine it's lovelight on Shepherd's Dream. This time around, the long...
Tired of getting a crick in your neck while you're trying to sleep on the plane? Is your balled up sweater not doing the trick when you lay in the back seat of the car on a road trip? Sore muscles begone! Shepherd's Dream has the perfect pillows for all your traveling...
Visit our showroom to view Nora Costley's art installation at our showroom: "A Study on the Transition of Life". Nora is a world traveler and holds a BFA in fine art from the University of New Mexico. She enjoys many forms of art: from sculpture to traditional...
In case you missed it the first time around, our very own Hank Kearns was recently interviewed for "Culture Corner" on Ashland radio station KSKQ 89.5 FM. Hank sat down with Ted Sharpe and Theresa J on December 1st, 2018 to explain his vision of sustainability and his...
QUESTION: What do ballerinas and Arctic explorers have in common? ANSWER: They've both been using wool to keep their feet dry and prevent blisters for centuries. Everyone knows wool socks keep your feet warm. But did you know that adding pieces of wool inside your...
Join us this Friday at our showroom in Ashland, Oregon for our First Friday October Artwalk! This month and next month we are featuring the art by Linda J Dixon. Linda holds a BFA in Studio Art and has previously exhibited at both the Mabee-Gerrer Museum of Art and...
Wool mattress toppers are not only comfortable, but they can also help you sleep better. Many people have found that switching to more natural bedding has improved their quality of sleep, so they wake up feeling more rested and energized. Not only can wool help...
Most people don't spend a lot of time thinking about their mattress. We spend hours every night sleeping on it, yet it's one of the furthest things from our minds. The crazy thing is that poor sleep affects every aspect of our lives, so if you don't have a great...
As a local small business, we at Shepherd's Dream always strive to hold the highest standards of quality and comfort. Being certified with Green America is just one of the many ways we can assure our customers that we're providing a socially and environmentally...
We learned in a previous post the surprising truth that wool keeps us cool in the summer, but wool also obviously keeps us warm in the winter. (Who doesn't love wrapping up in a wool blanket by the fire?) The not so well-known part about wool is how it keeps us warm....
For more than 30 years, Debra Lynn Dadd has been researching and recommending toxic-free companies to consumers. She's written several books and now has a directory of thousands of recommended products and websites at debraslist.com. Dadd is considered one of the...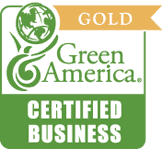 Have you heard the news? The Shepherd's Dream team is so excited and honored to be a finalist in Green America's People & Planet Award! The People & Planet Award recognizes a select few US small businesses for their dedication to a green economy: a bottom line...
If you've never had a wool mattress or wool bedding before, it can be a little challenging to figure out how to best take care of it. But once you get the hang of it, we think it's really easy. In order to make it even easier, here are seven dos and don't of wool...
Wool is one of the easiest materials to take care of, but you have to do it right. Regularly cleaning and caring for your wool mattress topper is important. If it's neglected, the lifespan of your wool mattress topper and mattress can be greatly reduced. Let's take a...
Join us at our Ashland showroom for our August Artwalk next Friday! This month we are featuring the artwork of PamHaunschild, a nature and wildlife artist. In honor of "the year of the bird", Pam pays homage to birders and art appreciators in an exhibition of...
A blanket made from merino sheep's wool is one of the softest and most comfortable fabrics to wrap up in. Once you try it, you may never go back! Not only does it feel amazing, but it also has loads of other great benefits. Here's our top five benefits of merino wool...
Join us at our Ashland showroom for our July Artwalk this Friday! This month we are featuring the artwork of Heather Brunetti, a local self-taught artist. Heather's artistic approach is vivid and dreamy- full of rich and bold layers of color and fluid shapes. Also...
Cases of bed bug infestations have been rising dramatically over the last five years. While the reason for the sudden increase isn't clear, it's obvious that something needs to be done about these pesky insects. If you're already feeling itchy just reading about bed...
Sometimes sleeping on just a mattress doesn't cut it. Perhaps you wake up because your spouse moves around too much, or maybe you can't get comfortable — or there's a host of other reasons. One popular solution is to add a mattress topper to your bed. Not to be...
When someone asks "What type of sleeper are you?", you probably respond with either a side, back, or stomach sleeper. Apart from positions, you might reply by saying "Oh, I'm a night owl" or "I'm definitely a morning person." New research shows, however, that there...
Are you worried that your new wool bedding will come with it's own odor? For our last installment of our Wool Myths series, we will address another common misconception about wool — the misconception that wool smells like sheep. If you've ever been around sheep, then...
Being in the wool business means we're blessed to hear so many stories from our customers who have a wonderful, comforting relationship with our products. Occasionally, though, we do hear from people who unfortunately don't have such a positive experience. Mostly,...
Are you worried that buying a wool bed will invite creepy crawling bugs or flying moths into your sleeping sanctuary? Don't be! Believe it or not, purchasing natural wool bedding for your home will actually deter bugs from entering your room and even provide you with...
Are you wondering how to keep your favorite wool sweater clean or how to wash your new Shepherd's Dream Merino wool comforter, but concerned about the cost or how to do it? Rest assured it's not as daunting as many people think! Wool resists static, dirt, dust, and...
Another common myth about wool that we aim to debunk is its price. So let's take a look at the question you're probably asking: Is wool expensive? When comparing thread-to-thread or pound-to-pound, depending on what type or form of textile you're looking at, wool is...
If you follow our blog, then you know we've been discussing popular wool bed configurations. Check out our previous posts for some of our more popular setups: wool mattress, topper & latex pad natural latex mattress and wool-filled topper wool mattress, topper...
One of the most important considerations in caring for your all-natural wool bedding is compression. Being mindful of compression ensures that your wool-filled bedding withstands many years of use. At Shepherd's Dream, all of our bedding is made with wool batting...
So far on our blog we've discussed two popular wool bedding configurations: a wool mattress plus wool-filled topper and latex pad and our latex mattress with wool-filled topper. Both of these configurations exhibit the many benefits of wool and make for wonderful...
Previously, we discussed our most popular layered bed arrangement: the 5" Wool Mattress, 3" Wool Topper, and 4" Latex Pad. This setup showcases our wool bedding and all of its benefits while also providing an element of buoyancy from the layer of latex. This week...
One of the advantages of all natural wool bedding is its versatility. Wool bedding greatly benefits from a layered approach which, in turn, provides many options for optimizing the bedding experience to the individual - rather than the other way around. Understanding...
Have you ever just wanted to cuddle up with a fluffy, oversized body pillow? That makes at least two of us. Body pillows are beneficial for so many reasons, not the least of which is coziness and comfort. Here are several other reasons why body pillows are an...
At Shepherd's Dream we work closely with Woolgatherer Carding Mill, located just down the road from us in Montague, California. Woolgatherer supplies all the wool we use to make our natural and organic wool bedding. Over the past several weeks we've been exploring how...
In previous blog posts, we discussed the first few stages of processing wool: Selecting Wool Growers, Shearing, and Skirting, Grading & Baling. This process is overseen by Woolgatherer Carding Mill, located just down the road from us in Montague, California....
Lately on our blog, we've been exploring the process of wool - from the pastures to the finished product - to help you gain a better understanding of the wool we use to make our organic bedding products. Previously we discussed the first stage of wool processing,...
Wool is a textile fiber that comes from many different animals, but generally refers to the hair from sheep. Did you ever think about how that hair comes off the sheep? Does it fall off and get collected? Is it brushed off with a special comb? As you may know already,...
We've been exploring the process of wool, from the pastures to the finished product, to help you gain a better understanding of the wool we use to make our organic bedding products. All of our wool is processed at Woolgatherer Carding Mill, located just down the road...
As you may have read from our previous blogs (Wool Myth #1 and Wool Myth #2), the demand for wool products grows each day - thanks in part to better industry standards and knowledge about the many benefits of wool. However, there are still a lot of us who don't know...
Thanks to the amazing Woolgatherer Carding Mill, located just down the road from us in Montague, California, we're able to create some of the finest wool products in the world. Woolgatherer follows the wool through every stage, from the pastures to the finished...
Wool is a permeable fabric, meaning it allows moisture such as perspiration to pass through the core of the fibers. This helps your body regulate its own temperature so you feel dry and warm when it's cold outside and cool but not sweaty when it's hot. When the...
Did you know that 50,000 mattresses are thrown out daily in the United States? If we were to stack all of these mattresses on top of each other, they would be the equivalent of 40 Empire State Buildings...per day. In just two days, the amount of mattresses thrown away...
Depending on how you sleep, there many alternative ways to sleep with your pillows that benefit the whole body. Most of us don't sleep like they do in the movies (neatly laid out on our sides with both hands serenely resting under our check). Rather, our sleeping...
Prior to the 1920's, the prevailing belief in the mainstream scientific community was that sleep represented a time when brain function diminished. Largely due to an inability to record brain activity, modern sleep research essentially believed our brains turned off...
Did you know that most conventional mattresses are damaging to your health and the environment? It's true. They're made with flame retardant chemicals, carcinogenic chemicals and pesticides, formaldehyde, and polyurethane foam. These toxic chemicals can cause...
A question we hear a lot is: but won't a wool mattress make me hot? This question comes up a lot because so many of us know firsthand how wonderfully warming wool is in cold environments. How could you get through winter without your favorite cable-knit wool sweater?...
The secret of wool lies in the structure of its fibers. Unlike cotton, linen, silk or polyester, wool fibers are covered in tiny scales that resemble pine cones (see image below). Moisture Wicking This scaly surface, as well as the presence of lanolin, tends to repel...
Latex is a milky liquid found in 10% of flowering plants. Not to be confused with sap, latex serves mainly as a plant's defense against herbivorous insects. Latex is a complex emulsion consisting of proteins, alkaloids, starches, sugars, oils, tannins, resins, and...
The average person will spend about a third of their life on a single piece of furniture in their home - the bed. It seems reasonable then to make sure your bed is a safe place to sleep. The Federal Government thought so too and in the 1960's, in response to hundreds...
Photo Contest!!! Join us on Facebook or Instagram for a chance to win a $250 Gift Certificate! Enter our photo contest by posting a photograph using one of our wool products along with #woolloversphotocontest for a chance to win a $250 gift certificate! Our production...
One of the most powerful aspects of working with wool is how deeply connected the tradition is with our Ancestors. Learning the traditional ways that our Ancestors worked with wool is a powerful way to connect with the fabric in our lives. Reading about the history of...
Since the opening of Shepherd's Dream Ashland in 2012, the owners have striven to align themselves with the local and neighboring communities.  To so so, they decided to offer their retail bedding showroom on A Street as one of Ashland's unique venues to promote and...
We are excited to offer new Colored Woolen Blankets made here in the USA. Our Specialty Wool Blanket is made from 100% locally sourced super fine wool.  This Limited Edition wool blanket is available in a long throw size and in a variety of beautiful colors. These...
Ancient and Timeless Our heartfelt Woolen felts are pure, simple, versatile and affordable!  Offered to our Shepherd's Dream customer's first by the Heartfelt Collective, a group of pioneering bed makers in the Shasta Valley of northern most California.  Heartfelt is...
Made of 100% Pure Wool, our Washable Puddle pad is a great addition to any baby or kids' bed. Highly absorbent and protective, our pure wool Puddle pad will protect your mattresses from accidents and spills day and night!
What a lovely summer it has been here in Northern California.  Perfect blue skies, hot days, refreshing cool waters to swim in and cozy and comforting sleep with wool; the fiber that comforts you just right, all year round. It is always refreshing as the autumn...
Chia Seed Pudding Yum yum! Super good for you, high in calcium, omega 3's and antioxidants. I love eating chia seed pudding for breakfast and so does my little boy who is 21 months. Click HERE for the recipe Enjoy!!!
We celebrate producing our products for over 25 years. We take great pride in quality and purity and making the best "Original" Wool Mattress! Our heirloom quality, All Wool Mattresses are made by hand and designed to last a lifetime with proper care! Our Wool...
Our rivers are flowing strong, lakes are filling up, fields are a brilliant green, lambs are being born and the sun and rain are reflecting rainbows over the Shasta valley...it's so beautiful!  The best thing about winter is that it makes the spring so fresh and...
Pegi Smith, contemporary acrylic artist, is joined by Greta Gardiner performing originals on acoustic guitar for the opening  "Dreams" exhibition, at Shepherd's Dream, 629 A Street, First Friday Artwalk, February 5th, 5-8pm. More info: 541-708-5439. On display...
Consistent with earlier scientific findings, a study undertaken by the University of Sydney, Australiaand funded by the Australian Wool Innovation, has found that a better night's sleep is achievedwhen sleeping in or under wool.
We are pleased to be offering a beautiful, natural latex topper by Savvy Rest. The 4" thick Harmony latex topper is available in either Dunlop or Talalay with density's of soft, medium or firm. The latex is of the highest quality and is encased in an...
Yes! Here is a natural and affordable way to introduce muscle relief and comfort into your everyday while using medicinal & wonderful wool! Wool filaments are created in such a way that they stimulate neuro receptors in our skin and produce a balmy and calming...
Spring Rolls with Carrot-Ginger Dipping Sauce Yield Serves 6 Ingredients 6 rice-paper wrappers 2 cups radish sprouts ( 1/2 ounce) 1 red beet, trimmed and thinly sliced crosswise 1 medium carrot, peeled and julienned 1 cucumber, julienned 1 red bell pepper, stem and...
Cacao Pistachio Florentine and Mint Ice Cream Sandwich (Raw) Ingredients: Serves 4 For the Ice Cream: 2 Cups Cashews 1/2 Cup Coconut Butter/Oil 1/4 Cup Agave Nectar 1 Vanilla Pod 1 Cup Almond Milk* 1 Tsp Lemon Juice 1/2 Cup tightly-packed Fresh Mint Leaves Step 1:...
We all know that wool is a natural resource that runs on grass... this contributes to a textile that is sustainable, renewable, & biodegradable (unlike its synthetic counterparts). All of these qualities have a meaningful impact on the healthy future of our...
Ashland is well-known for it's fabulous Oregon Shakespeare Festival and it's beautiful 100 acre Lithia Park, which is home to a great number of tree species from around the globe (the perfect place for a relaxing stroll). In addition to these wonderful attractions,...
It's always sad to say goodbye to the long summer days, but there is peace that comes with the beautiful, warm glow that comes with this time of the year. The nights are getting cooler and the days shorter as we all cozy back in to our homes and the rhythms of our...
As I sit and write this, my beautiful daughter, Sarah Sunshine is feeling the early stages of her first birth giving. I am with baited breath awaiting the phonecall that I should come quickly to witness this great family event. Meanwhile, my youngest sister ­ a doula...
Bring the freshness of spring into your bedroom. It is the perfect time to give your wool bedding a little extra, tender loving care. Wool bedding will last for several decades with proper care. Here are some tips on how you can care for your wool bedding: Every three...
The days are getting longer and warmer as the brilliance of spring returns once again.  It is an amazing gift to witness the blossoming of flowers, trees and little baby lambs all around us!  We celebrate this time with gratitude and joy. We are happy to announce the...
When I travel away from home, I really like to pack my Shepherd's Dream travel pillow and lightweight wool comforter, to take on my trip! Sure, I love sleeping in my wool bed while I'm at home, but why leave all that comfort at home, when I can easily take my "wooly...